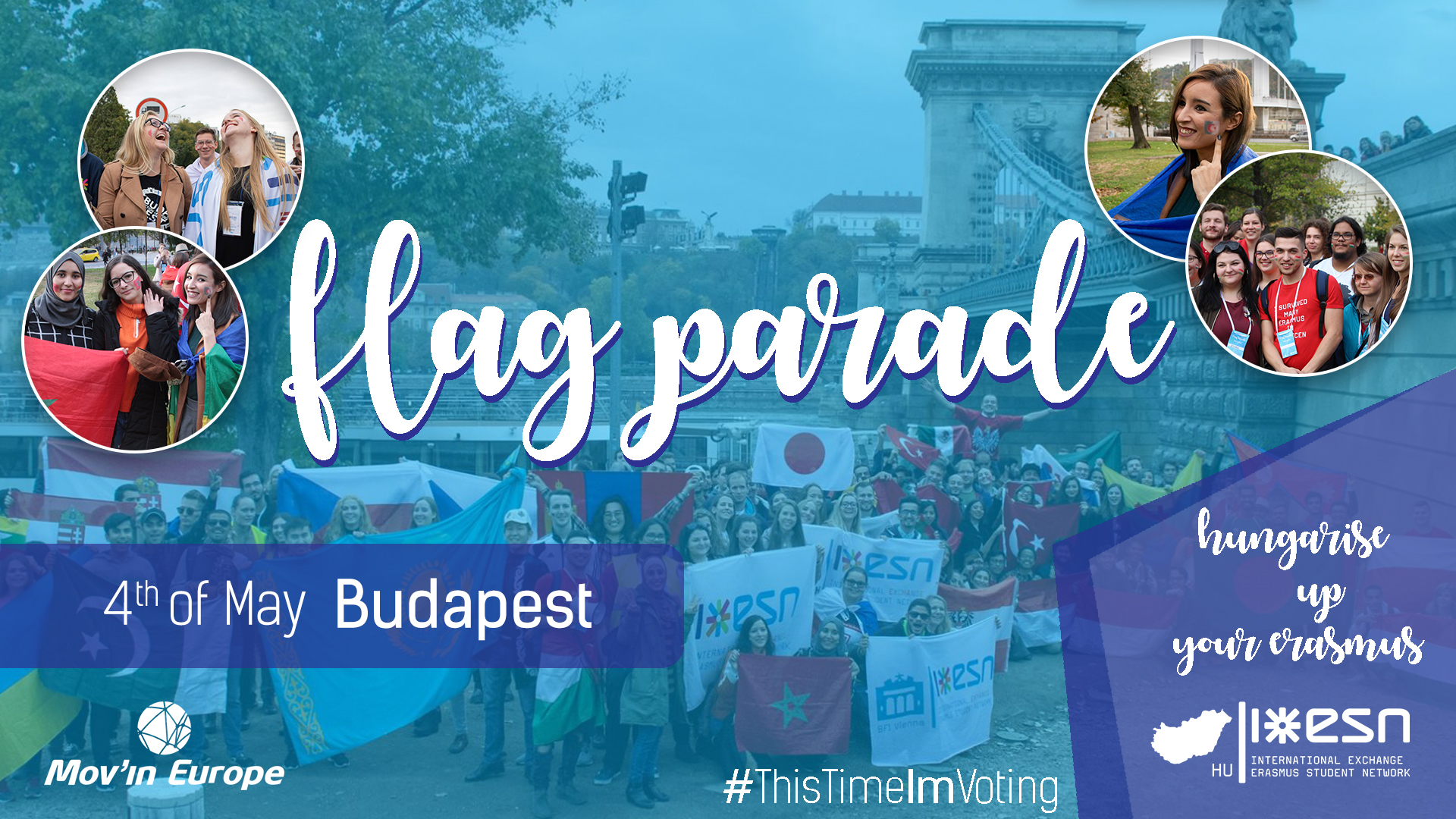 Would you like to have an amazing afternoon with your fellow international student friends? 🤔 Have you ever attended a Flag Parade before? A huge number of students from 18 university will walk around the most beautiful parts of Budapest to show the world that we are United in Diversity!  🙌
Let us tell you what is going to happen on the 4th of May: Colorful flags 🏳️, authentic national folk songs 🎵, friendly faces with traditional face paintings from all around the world!
The Flag Parade will be organised within the framework of the This Time I'm Voting campaign which aims to promote and raise awareness to the importance of the European Elections among European citizens.
So what should you expect?
❤️ An amazing time with your friends
🏳️ Hundreds of colorful flags
🖌️ Nicely painted friendly faces
🎉 Celebrating diversity
🎵 Various amazing music to celebrate
🎉 We hope that you will join us and together we can celebrate diversity! 🎉
Is it interesting enough? We bet it is!😉 But just to give more explanation, here you can find the planned schedule of the event:
16:00-16:30 - Meeting at Március 15. tér
16:30-17:00 - The division of face paints for painting the flags on the face.
17:00 - Departure
17:45 - Creating a group picture
19:00 - Arriving to the final stage
🎉 We hope that you will join us and together we can celebrate diversity! 🎉

#UnityInDiversity #WeareONE #THISisESN #WeAreTheErasmusGeneration #ThisTimeImVoting
See you there! 😉
Organizer: ESN Hungary (Balázs Marton)